A Toad, a chara,
Tá sé ag oibriú go breá domsa.
It's working fine for me.
Ar chláraigh tú chun éisteacht leis? Tá sé saor in aisce, ach caithfidh tú clárú mar sin féin.
Do you register to listen to it? It's free, but you still have to register.
Nuair a bheidh tú cláraithe, ba cheart go bhfeicfidh tú an leathanach seo thíos.
Having registered, you should see the page below.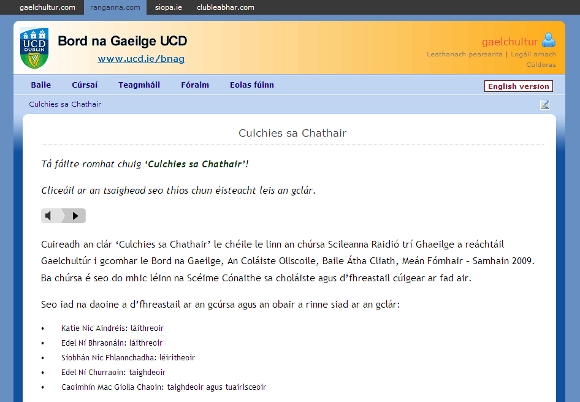 Cliceáil ar an íocón chun éisteacht leis an gclár.
Click on the icon to listen to the show.
Ádh mór,
Helen
Gaelchultúr