Tá fáilte romhat chuig Gaeilge Phraiticiúil do Mhúinteoirí Bunscoile - Naíonáin Shóisearacha agus Shinsearacha
Welcome to Practical Irish for Primary School Teachers - Junior and Senior Infants
Thank you for taking the time to try this sample material – we hope you find the experience enjoyable and rewarding.
Go raibh maith agat as triail a bhaint as an ábhar samplach seo – tá súil againn go mbainfidh tú tairbhe agus taitneamh as.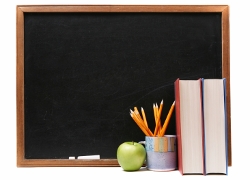 To move through the unit, simply click on the arrows

which are at the top and bottom of every page.
Chun bogadh tríd an aonad, níl le déanamh agat ach cliceáil ar na saigheada

atá ag barr agus ag bun gach leathanaigh.
Throughout the course, you can click on the plus sign

next to each paragraph to display an English translation. Alternatively you can click on the icon

at the top of every page to show or hide all translations on that page.
Le linn an chúrsa, is féidir leat cliceáil ar an gcomhartha suimithe

in aice gach ailt chun an t-aistriúchán a thaispeáint. Nó eile, cliceáil ar an íocón

ag barr gach leathanaigh chun na haistriúcháin ar fad ar an leathanach sin a thaispeáint nó a chur i bhfolach.
We would love to hear from you, so please send us an e-mail, write a message in the forum, call us or send us a letter.
Ba bhreá linn cloisteáil uait, mar sin seol ríomhphost chugainn, le do thoil, scríobh teachtaireacht ar an bhfóram, glaoigh orainn nó seol litir chugainn.
Best regards,
Le dea-mhéin,
The Gaelchultúr Team
Foireann Ghaelchultúir